Closing the Productivity Gap

What is Productivity Improvement training?
A 4 hour introduction to productivity improvement module developed for the UK Construction Productivity Taskforce.
In 2020, leaders from the construction industry came together to identify and trial new ways to make the sector more productive. With average productivity levels in the construction industry remaining consistently below the UK average of other sectors, the group brings together leading figures in the sector – including clients, contractors, supply chain and consultants – to develop practical interventions designed to make the construction industry more productive.
Who are the UK Construction Productivity Taskforce?
Members of the taskforce include British Land, Landsec, GPE, Lendlease, Mace, Skanska UK, Sir Robert McAlpine, Morrisroe Group, SOM, Cast and Bryden Wood.

Why does the construction industry need Productivity to improve?
Average productivity levels in the construction industry have remained consistently below the UK average while others have improved significantly.
In real terms, the gross value added to the construction industry in the last 22 years up to 2019 is just 12%, while the entire economy has increased by 53%.
Poor productivity is a significant factor in the profitability of organisations and return on investment for clients.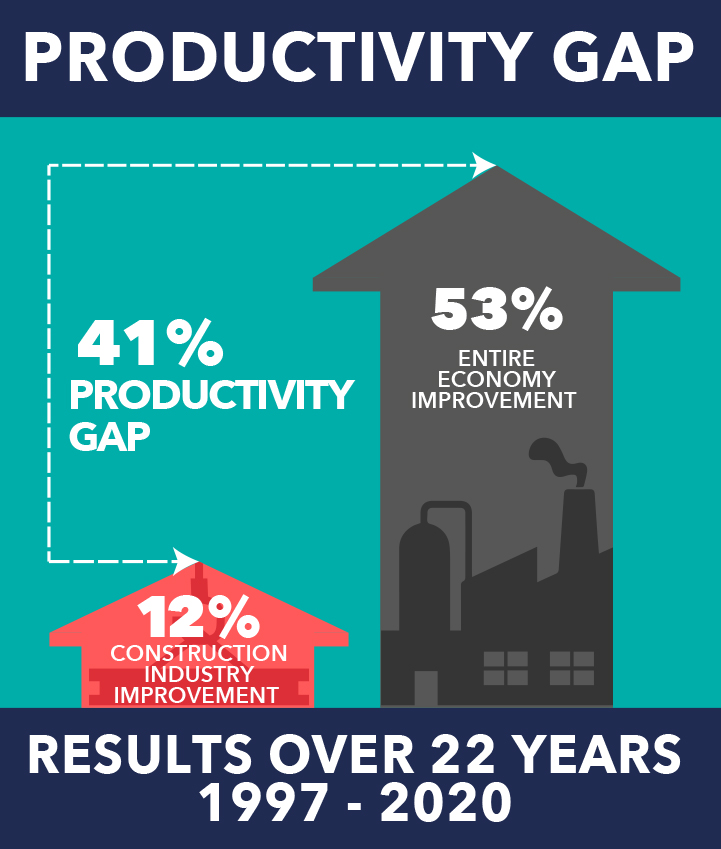 Training costs and the CITB Levy
The workshop can be funded by your CITB levy. Please contact us to obtain these details
The workshop, when delivered remotely, costs £95 per person

How to book
If you are interested in booking a group booking or to discuss further, contact us today.
We are working in collaboration with bethebusiness on the Construction Productivity Taskforce, for more information visit: https://www.bethebusiness.com/construction-productivity-taskforce/

Impacts
Productivity – improving the productivity of all your operations through the deployment of core tools and techniques.

Quality – invariably when you improve productivity then quality will improve through more stable and reliable processes, clearer visibility of performance and the elimination of waste.

Safety – as we eliminate wastes, e.g. excess movement, we will be creating a more organised and repeatable set of processes which in turn create a safer operating environment. A productive environment needs to be an extremely safe place to work.

Costs – improving performance means you are eliminating excess costs and wasted effort. This drives increased cost certainty, reduces product costs and prelim costs while avoiding other budget issues.

Sustainability – improving productivity will have an impact on your sustainability and carbon footprint. Eliminating waste and embedding a Right First Time approach to support sustainability.
Who is the training for?
Organisations such as clients, contractors, supply chain and joint ventures

Various levels including C-suite, directors and managers
The Productivity programme
Delivered remotely using our digital collaborative interactive platform

Builds momentum and awareness leading towards a continuous improvement culture within your organisation to drive business profitability

Inspires and captivates people to make a difference in their own workplaces and seek out further training opportunities

Explores factors that impact the productivity of site project delivery in construction companies and projects

Discusses the compelling need for change in the construction industry

Uncovers primary levers for achieving successful productivity gains

Teaches how to measure construction productivity

Equips teams with the core tools and techniques and how to drive construction productivity gains
Delegate feedback
"Excellent process for easy wins and improvements."

"Recognition of waste that exists in my day-to-day activities, I will now look to tackle these."

"Challenged the 'norm' and identifies and categorised waste to help drive productivity."
To book: view our Eventbrite page